What is Invisalign?
Invisalign is an orthodontic treatment system invented by two students at Stanford University in 1997. Using clear, removable aligners the system gently moves the teeth to  more desirable position aesthetically and functionally. These aligners are made of a smooth, clear plastic called SmartTrack. It is virtually invisible and from even a couple of inches away  no one will know you're wearing them. Invisalign aligners are custom-made for your teeth and can help correct a wide range of dental issues, including:
Crowded teeth
Gaps between teeth
Increased Overbite,( a deep bite)
Underbite, (where your lower teeth extend beyond your top teeth, commonly with a big lower jaw combined with a small upper jaw.)
Crossbite( where teeth overlap on the wrong side, that is the lower teeth biting outside the upper) 
Open bite, (no overbite at all)
Invisalign treatment is comfortable, discreet, and effective, making it a popular choice for people of any age who want to improve their smile. There is no age limit with Invisalign.
All it takes is the ability to wear the aligners consistently and follow the prescribed programme for changing to the next aligner in the sequence.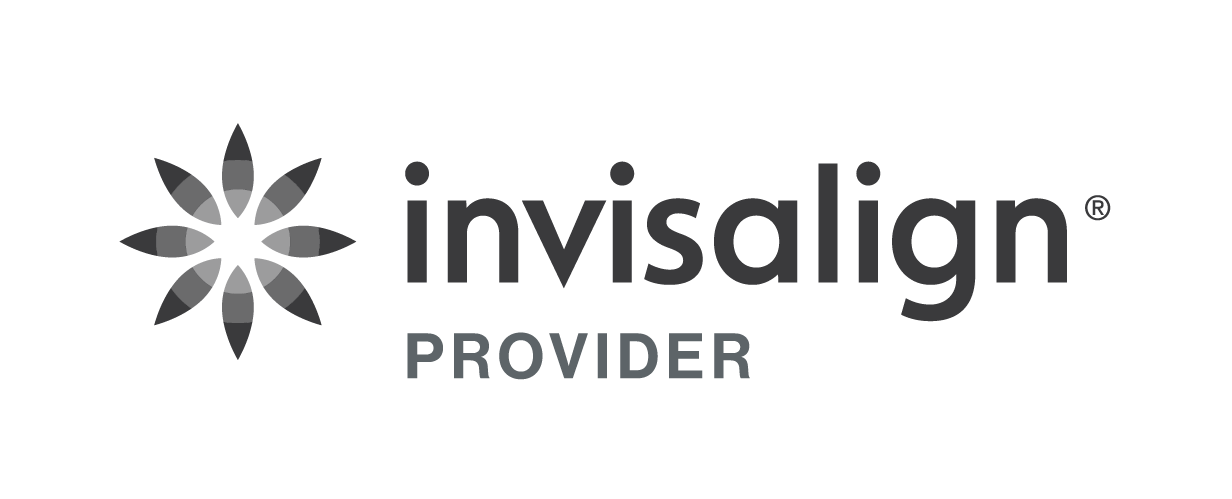 Invisalign
Welcome to Cork City Dentist, where we're dedicated to providing you with the best dental care possible. We offer various services to help you achieve your dental goals, including Invisalign braces. If you're looking for a discreet and effective way to straighten your teeth, Invisalign might be the perfect solution.
Is Invisalign really invisible?
Yes, Invisalign is virtually invisible. The aligners are made of clear, smooth plastic custom moulded to fit your teeth. When you wear them, they blend in with your teeth, making them almost impossible to see. This makes Invisalign an excellent choice for adults and teens who want to straighten their teeth without the noticeable appearance of traditional metal, train-track-type braces.
What does Invisalign do to your teeth?
Invisalign applies gentle, controlled pressure to your teeth to move them into the correct position. Invisalign will print a 3D model of your teeth and, using their knowledge of tooth movement, will move the teeth ever so slightly towards the end goal. Then they will print another model and make a new aligner for that position. This process will be repeated until the final smile and bite is achieved. In this way, a logical and gentle sequence of aligners to follow is provided. The severity of the original condition is what decides how many aligners are required and whether the case may Express Lite, Moderate or Comprehensive.
As we all know, the outside of teeth is in general smooth and unlike traditional braces, so is Invisalign, and your cheeks, lips, and tongue will thank you for it. As stated during your treatment, you will wear a series of aligners, with each set gradually moving your teeth closer to their final position. Your dentist will monitor your progress and make any necessary adjustments to ensure the best results.
What does Invisalign do?
Using a hyper accurate 3D scan of your teeth Invisalign works by gradually shifting your teeth into their correct position using a series of custom-made aligners.  Invisalign has the data from 10-11 million completed orthodontic treatments and they use this knowledge to predict precisely how your teeth will move.
From a technical point of view Invisalign will print a model of your teeth with some small initial movements and construct an aligner on this model. Next using their advanced algorithm they will move the teeth a little more, digitally, and print the next stage model and construct the next aligner.
This approach continues until your teeth are in their final aesthetic position. This method creates a precise sequence of aligners that will gently and predictable nudge your teeth to the final goal. Aligners are designed to fit snugly over your teeth, gently applying pressure to move them into the correct position.
Each set of aligners will move the teeth a little and is worn for one to two weeks before being replaced by the next set in the series. The length of your treatment will depend on the severity of your dental issues ,lasting anywhere between six months and two years.
It may be the case that what is required is just a small correction to a few crooked teeth and this may fall into the six month bracket. More complicated cases may need extraction of teeth to create space and more aligners to close the space whilst aligning the teeth.
By their nature these movements will involve bodily moving teeth rather than just tipping or twisting them and will therefore take longer and use more aligners. That being said most treatments last between 12 and 18 months.
One of the benefits of Invisalign is that the aligners are removable, so you can take them out to eat, brush, and floss your teeth. This makes it easy to maintain good oral hygiene during your treatment and makes the treatment suitable for all patients including those who have had dental disease in the past including lots of fillings or gum disease. As long as the oral health is good now then a plan can be tailored to even compromised dentitions
A common question that we get asked is 'what's the difference between train track type braces and Invisalign?'. We usually answer this question by giving the pros and cons of each. In reality most crooked teeth can be corrected with either system.
Is Invisalign suited to me?
Invisalign is an excellent option for most people, but it may only be suitable for some. During your consultation, our expert team will evaluate your dental health and determine whether Invisalign is the right choice. We'll answer all of your questions and provide you with all the information you need to make an informed decision.
Some factors that may make Invisalign a good choice for you include:
You're looking for a discreet alternative to traditional braces
You want a treatment that won't interfere with your daily activities
You're committed to wearing your aligners for 20-22 hours a day- this takes a lot of discipline.
You're willing to follow a healthy oral hygiene routine during your treatment
You don't have any active dental disease like cavities or gingivitis
Some factors that may make Invisalign a poor choice for you include:
Being a bit woolly-headed and forgetful doesn't lend itself to looking after and wearing aligners correctly.
Active dental disease, be it decay or gum disease.
Some rare bite types are a challenge for aligners, but as the science behind Invisalign advances, these are becoming fewer and fewer.
A lack of dexterity with your hands could make it hard to remove the aligners, but it is not very tricky- it would be only if you hand a lot of arthritis or something unusual otherwise.
If you're not a candidate for Invisalign, don't worry – we offer a range of other orthodontic treatments that may be better suited to your needs.
We have a more detailed page on what Invisalign can and cannot treat here
Previously there would have been more bite types that Invisalign struggled with, but advances in Invisalign technology have limited this list. Some cases may include a marked jaw discrepancy, that is, where one jaw is much bigger or smaller than the other. In this situation, particularly in adults, surgery may be a part of the orthodontic treatment, and a fixed brace may be required to keep the jaws fixated in place post-surgery. Another possibility is that person has a tooth stuck in the jaw, unable or unwilling to come down into the mouth. In that case, a wire may be attached to the buried tooth and pulled on by a fixed brace. Whilst this list is not exhaustive, besides a few particular instances, Invisalign can be relied upon to correct most orthodontic problems gently.
Some people may have very crowded dentitions with a lot of severely displaced teeth. This may necessitate an extraction in each corner of the mouth. This can be achieved by Invisalign usually; however, in some cases, a fixed brace may be just more efficient.
Are you ready for that film-star glam when you smile? Don't allow crooked teeth to keep you feeling self-conscious about your smile. Schedule your appointment online or call our clinic at 0214501306.
Pros of Invisalign
Invisalign aligners are very aesthetic and, from just a tiny distance away, are practically invisible.
Invisalign aligners can be removed to clean your teeth.
Invisalign aligners are smooth like the outside of your teeth, so they generally irritate the soft tissues of your mouth less than traditional braces, for example, your tongue and cheeks.
Because Invisalign aligners are computer programmed, they are very gradual and gentle in the movement of teeth.
Again, due to computer programming, individual teeth can be 'told' to move to certain spots by a certain amount. The most obvious advantage of this is when a vulnerable tooth is inadvisable to move. That particular tooth can be programmed not to move. 
Cons of Invisalign
Invisalign aligners have to be worn to work and worn all the time – at least 20hrs per day.
Eating and drinking with your aligner in inadvisable as any sugary food that's eaten will be held up against your teeth by the aligner, causing a decay risk. Drinking water with the aligner in is fine.
Aligners may get stained towards the end if you are on a 2-week change protocol.
Just finished my one year invisalign journey with Micheal and his team. After he spent a whole hour for free with me explaining invisalign and was really reasonably priced, I knew I would go with him. He is SO kind and gentle, and was really helpful and attentive during my treatment, adjusting things when needed. He also recommended his colleague Dr Russell for composite bonding to finish off my teeth and I'm delighted I did, I'm so happy, I have the smile I've wanted my whole life now. I've recommended Michael to my friends with small kids and they all love him too. 100% recommend this dental practice. Thank you Michael!!!
Michelle Healy
March 4, 2023
Meet The Team
We have a Fantastic group of highly trained, friendly dental staff to ensure you get the best treatment in Cork.
Get in Touch with us Today
Please call or email us via the contact form and we respond to you as soon as possible.