Invisalign price - Cork
If you're considering Invisalign as a way to straighten your teeth, one of the questions you're likely asking is, "How much does it cost?" The answer, unfortunately, isn't straightforward – the cost of Invisalign can vary depending on a number of factors, the most important being the number of aligners needed to complete the treatment.
The most pertinent example of this is derotating a tooth. The most derotation possible with a single aligner is 2 degrees.
So if your tooth is twisted by 20 degrees then in theory this can be completed in 10 aligners and if everything else in your mouth is at a similar level then may be completed in a Lite case, (14 aligners or under).
Similarly if the arch needs to be expanded by anything more than 2mm to give space to correct crowding or to give that nice wide smile then that cannot be done in under 14 aligners without being too hard on the teeth and gums and is therefore likely a Comprehensive or at the least Moderate case.
In this page, we'll take a closer look at the average cost of Invisalign Express, Invisalign Lite and Invisalign Comprehensive in our expert clinic in Cork.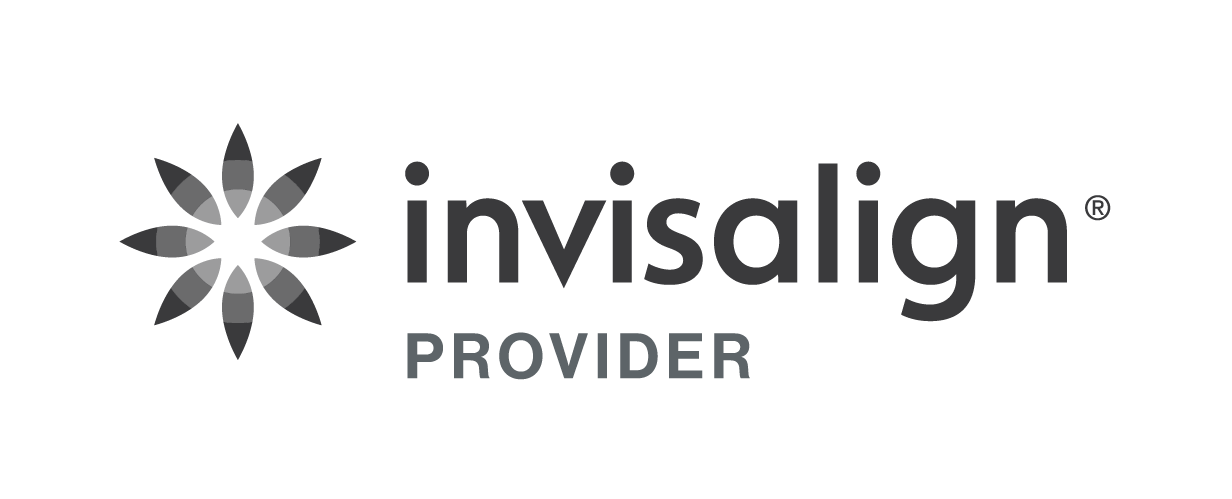 Invisalign Express
Invisalign Express is a shorter version of the full Invisalign treatment and is designed for patients who need minor adjustments to their teeth. The treatment typically lasts around six months and involves seven sets of aligners. In fairness in my experience not many peoples teeth fall into this category. It can often be treated as a bit of a top up after previous treatment or before some other dental work like a crown to reduce the amount of trimming needed to a particular tooth.
Invisalign Lite
Invisalign Lite is a mid-level Invisalign treatment that is designed for patients who need more extensive treatment than Invisalign Express but less than Invisalign Comprehensive. The treatment typically lasts between nine and twelve months and involves  14 sets of aligners. This would be a very common treatment modality for people as you can achieve quite a bit in those 14 aligners. It's a great treatment choice for adults who had train tracks in their teens and misplaced their retainers! 
Invisalign Comprehensive
Invisalign Comprehensive is designed for patients who need more significant adjustments to their teeth- basically anything which cannot be reliably completed in less than 20 sets of aligners. The treatment typically lasts between 12 and 24 months and involves any number of aligners required- regularly 40-60 sets of aligners.
Invisalign Mandibular Advancement / Invisalign Teen
Invisalign MA is designed largely for 11-15/16 year olds where it can promote advancement of the lower jaw. 
The prevalence of a small lower jaw or a lower jaw set slightly further back than it ought to be is quoted in various studies to be from 20-40% in European populations. In particular in boys a small lower jaw is regularly stated to be the least aesthetic smile. Luckily Invisalign MA can reliably correct the relative jaw positions due to its patented wing design and harnessing teenagers awesome growth potential. In fact this lack of growth potential  in adults often necessitates orthognathic jaw surgery where the lower jaw is essentially fractured and then moved forward. Orthognathic surgery is something Michael at Cork City Dentist has personal experience of and while transformative it is definitely something that would be easier to avoid. 
Invisalign teen is similar and can be with or without jaw movement/ development. These aligners generally have a blue dot indicator to monitor wear compliance.
Invisalign First
Invisalign First is designed for children between the ages of six and ten. It is largely designed for early intervention where to do nothing would risk damage to a particular tooth or gum. For example if some teeth were very prominent and at a risk of traumatic injury. Also Invisalign teen can be used to decrease the complexity of future orthodontic treatment, perhaps by making space for teeth that haven't come up yet. It is rare that Invisalign First would be your only orthodontic treatment and is more likely the start of the road. 
Invisalign Vivera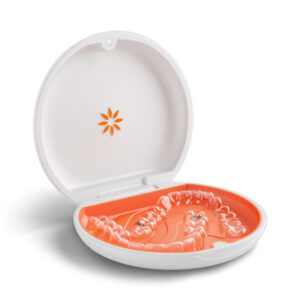 Vivera are removable orthodontic retainers constructed from Invisalign's patented plastic. They are based on a hyper accurate scan of your teeth in their final position. Three identical sets are provided and in all but the worst grinders should last for years and years. They cost 500e.
Are you ready for that film-star glam when you smile? Don't allow crooked teeth to keep you feeling self-conscious about your smile. Schedule your appointment online or call our clinic at 0214501306.
Just finished my one year invisalign journey with Micheal and his team. After he spent a whole hour for free with me explaining invisalign and was really reasonably priced, I knew I would go with him. He is SO kind and gentle, and was really helpful and attentive during my treatment, adjusting things when needed. He also recommended his colleague Dr Russell for composite bonding to finish off my teeth and I'm delighted I did, I'm so happy, I have the smile I've wanted my whole life now. I've recommended Michael to my friends with small kids and they all love him too. 100% recommend this dental practice. Thank you Michael!!!
Michelle Healy
March 4, 2023
| Invisalign Treatment | Who is the treatment for? | Age of Patient | Treatment Length | Treatment Cost |
| --- | --- | --- | --- | --- |
| Invisalign Express | Those with very mild issues | Adults/children | Up to 6 months | €2100e-€2500 |
| Invisalign comprehensive, Invisalign MA | Those with severe issues | Adults/children | 12 months and up | €4,600 |
| Invisalign Lite | Those with mild to moderate issues | Adults | 6-9 months | €2995-€3700 |
| Invisalign First | Children | 6-10 years old | 6-18 months | €2,900 |
| Invisalign moderate | Medium level of complexity | Adults and children | 12-18 months | €3700 |
Our Prices
| Treatment | Price |
| --- | --- |
| Orthodontic Consultation | FREE |
| Removable Retainer | €100 |
| Fixed Retainer | €200 |
| Quick Straight Teeth - 1 Arch | €2200 |
| Quick Straight Teeth - Both Arches | €3000 |
| Invisalign - Express - 1 arch | €2100 |
| Invisalign - Express- Both arches | €2500 |
| Invisalign - Lite - 1 arch | €2995 |
| Invisalign - Lite - Both arches | €3500 |
| Invisalign - Comprehensive | €4300 |
| Whitening After Invisalign | FREE |
| Fixed Metal Braces - 1 arch | €2500 |
| Fixed Metal Braces - Both arches | €3500-€3800 |
| Ceramic Fixed Braces - 1 Arch | €2800 |
| Ceramic Fixed Braces - Both arches | €4400 |
On average, how much does Invisalign cost in Ireland?
The cost of Invisalign treatment in Ireland can vary depending on a number of factors, including the severity of the orthodontic issues being treated, the duration of treatment, and the geographic location of the dental practice.
However, on average, Invisalign treatment in Ireland can range from €3,000 to €6,500, with the average cost being around €4,500 to €5,500. This cost typically includes the initial consultation, treatment planning, the clear aligners, and any necessary follow-up appointments.
It's important to note that this is just an average cost, and the actual cost of Invisalign treatment can vary depending on the individual circumstances of each patient.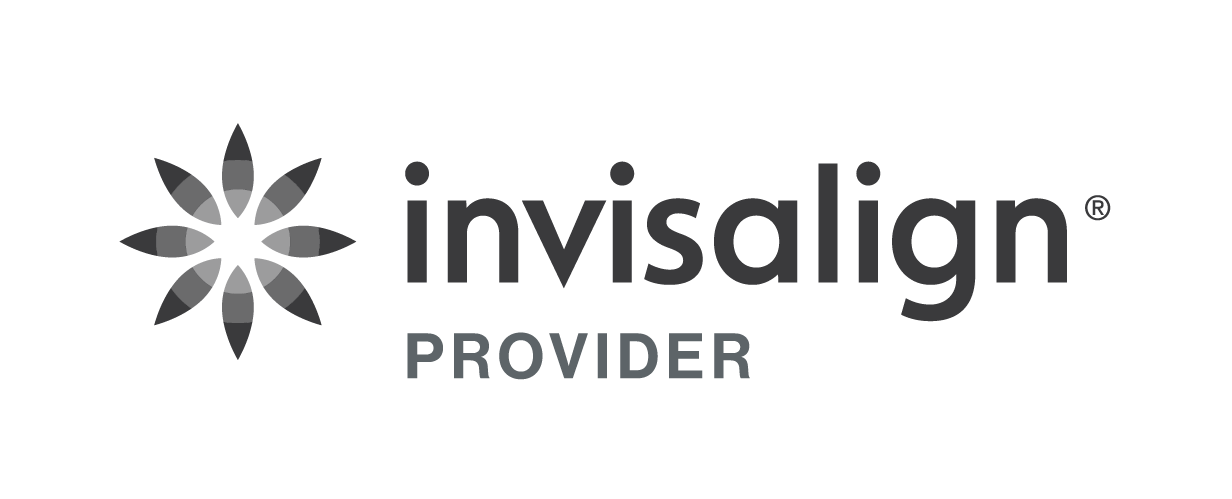 Meet The Team
We have a Fantastic group of highly trained, friendly Invisalign Experts to ensure you get the best treatment in Cork.
Get in Touch with us Today
Please call or email us via the contact form and we respond to you as soon as possible.